4K Video distribution over your old Cat5 cables – with BluStream Multicast
If you're keen to enter the new world of 4K video, with the new release of SKY Q in 4K as well as UHD BluRay players, projectors and televisions, you may have been thinking your existing Cat5 cable wouldn't be compatible – and while that's technically the case, the clever boffins at BluStream have introduced a new range of products called MULTICAST that get around that limitation.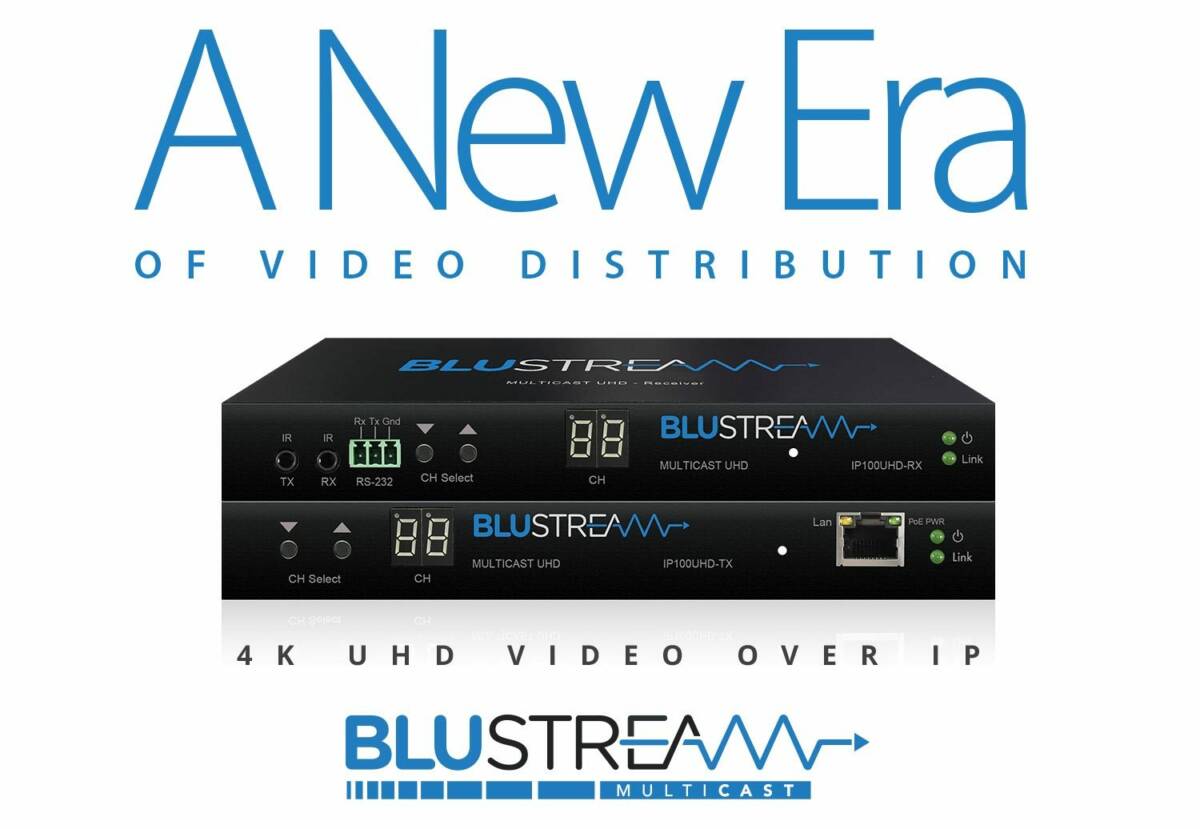 Multicast is a clever way of compressing your video sources, both 1080p HD and the new 4K UHD, and compressing them onto a network connection using a dedicated Gigabit network switch. The sophisticated compression algorithm they use allows your 4K video signal to be sent down a typical Cat5 cable and is "uncompressed" at the other end (your TV or projector) with a small receiving box. You can add as many "transmitter" modules as you have video sources, and add "receivers" whenever you want to – if you change a tv from 1080p model to a new 4K model, the receiver box is easily adjusted to cope with the change. Essentially, the system grows with you and there's no need for a typical matrix solution.
With additional integration to Smart Home Control systems, such as Control4 and RTI, the BluStream Multicast system is the simplest way to add 4K video compatibility to your existing system without
having to lay new cabling infrastructure. Visit BluStream for more information or please feel free to call me if you have any questions about using BluStream products. You can contact us on 01455 234857 or mobile 07932 793231.