Voice Control with VALET by Origin Acoustics & ALEXA
Here's a great solution for smaller properties – our favourite ceiling speaker wizards Origin Acoustics have developed a clever 4 zone music system that uses a standard Amazon ALEXA Dot in each room, discretely hidden away, to control your music and volume levels. Nothing on display, no remote controls, no keypads, everything discretely hidden away in the ceiling – we love it!
On the amplifier (they call it VALET), each of the four stereo zones sports an RJ45 connection that sends power to the Dot over a standard CAT5 cable and also returns the audio signal to the amplifier via a proprietary balun. Taking advantage of the Dot's audio output allows both music and Alexa's voice to play through the room's loudspeakers. This is a huge upgrade in audio quality from the Dot's internal speaker or even the original Echo's larger transducer.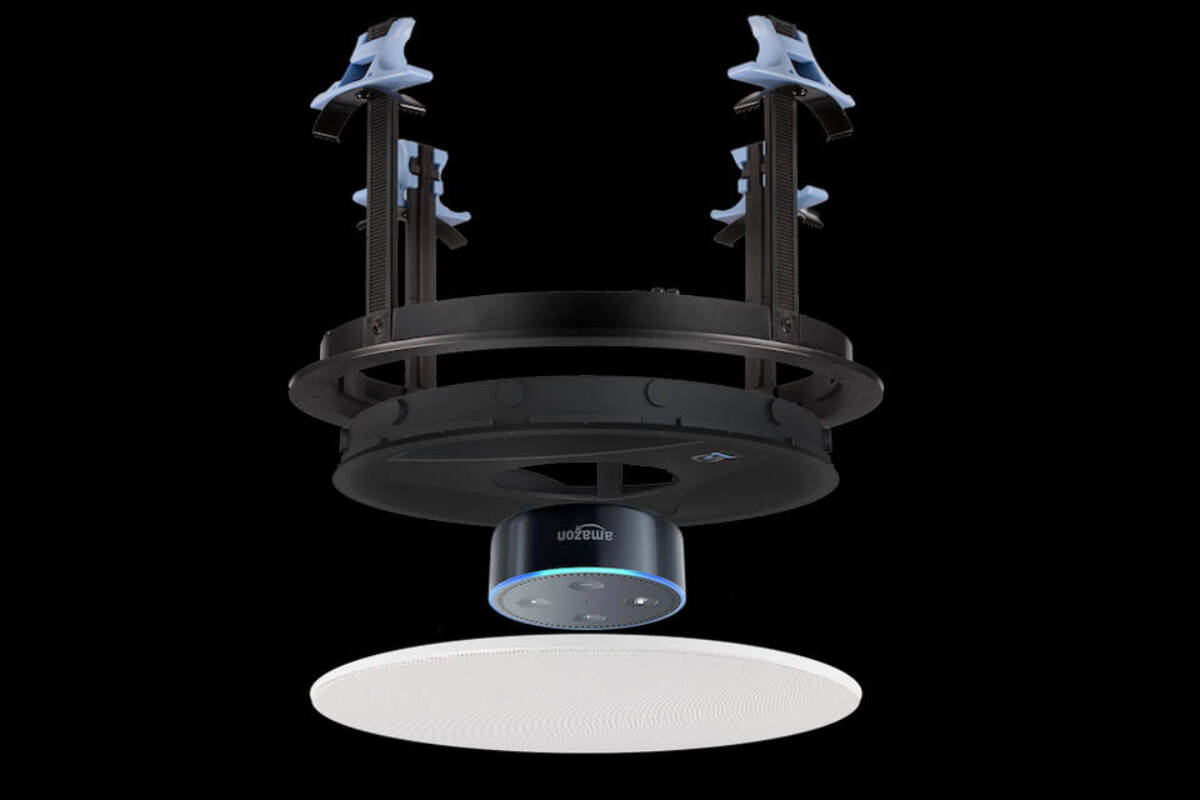 Your favourite music can be accessed such as Amazon Music, Spotify®, Pandora® and TuneIn libraries can all be accessed and played through the system directly from the Dot. External sources can also be played through the system and the Valet's Patent Pending muting circuit will mute the source when Alexa is addressed and unmute when the appropriate action is completed. There is also a twelve-volt trigger for each zone that will allow for additional activation of third party devices upon Alexa being addressed.
Aesthetically blending the Dot into the room is made easy utilising Origin's patented Tool-less mounting system. The Dot can be ceiling mounted behind a perforated 6-inch speaker grille making it virtually invisible in the room but easily voice activated. Up to four Dot's can be incorporated and since the Dots communicate with each other the entire home becomes an interactive playground.
We can see this being a fantastic solution for smaller properties – so if your budget wont quite stretch to a fully blown home automation system, give us a call – or if you're a property developer or builder looking to add value into some upcoming projects, we'd be happy to talk to you.